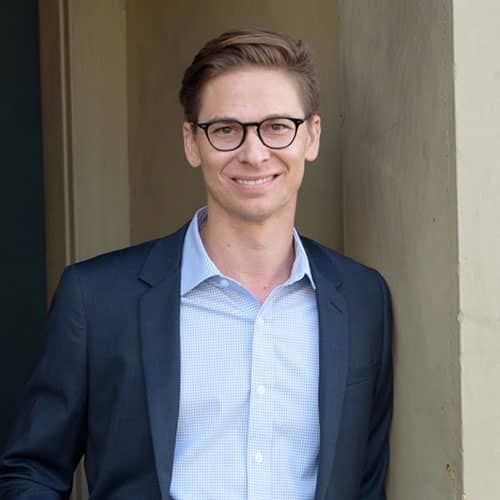 Recognizing the need for help is challenging enough; finding the right and best clinician should be simple and straightforward. Below you will find a brief discussion of my techniques, experience and central therapeutic tenets. My name is Dr. R. Austin Heafey – I am a licensed clinical psychologist who works with children, adolescents, parents and families, to provide both support and treatment for a wide range of social, domestic, personal and psychological concerns. Regardless of who I am working with, my primary focus is on improving self-esteem, building self-confidence and working to enrich my patients self-worth. The more faith a person has in their own abilities and innate uniqueness, the more they are able to engage with the world they live in, the family they were belong to and the life they deserve to experience. Put simply, I aim to improve my patients quality of life.
I have experience using a number of treatment modalities including, but not limited to, Cognitive Behavioral Therapy, Motivational Interviewing, Interpersonal Therapy, Developmental Theory and Logo Therapy. Only after I have met with and had a chance to listen to my clients specific needs, and, most importantly, I have a sense of who I am working with, do I discuss which therapeutic technique I believe would be of greatest value towards achieving their goal. I am both comfortable and familiar with both short and long term treatment modalities, and welcome input from collateral sources, or when it is indicated, to work with other clinicians as part of treatment team.
For my younger patients, I have worked hard to create an environment that is both warm and welcoming. Be it through sand tray or play therapy, I regard all experiences in therapy to be a source for personal growth. I am a firm believer in the power of the relationship in therapy, and that a 'psychologist' should be comfortable taking on many roles when working with children or adolescents. As such, if a child's greatest difficulty is in schoolwork, be it academically or socially, then I would begin the therapeutic work as an unconditionally accepting homeworker helper. Many of my younger patients prefer I be the pupil in the beginning, which, when needed, is the ideal relationship from which to build.
I work hard to ensure the best results for my patients, and avoid presenting a cryptic or aloof demeanor. Therapy can be tough, but it should also be fun. I consider communication to be essential and believe the best works occurs when I meet my clients where they are – put simply I value check-ins with parents, teachers, even coaches, if my patient and I believe it will help facilitate growth. Over the years, I have cultivated many contacts in range of other fields I can call upon for additional help. Should it be desired, all of my patients have access to neuropsychological testing. Be it for extended time, ADHD, dyslexia or just to better understand learning styles, both my patients and I are fortunate to have access to renowned neuropsychologist who shares my approach of treatment: Dr. Gerard Chambers.
Please do not hesitate to give me a call should you have any questions, if I cannot take your call immediately, then I will be sure to get back to you by the end of the day. Thank you for taking the time to read about me!
Children (6 to 10)
Preteens / Tweens (11 to 13)
Adolescents / Teenagers (14 to 19)
Applied Behavioral Analysis
Art Therapy
Attachment-based
Cognitive Behavioral (CBT)
Eclectic
Expressive Arts
Family Systems
Humanistic
Integrative
Interpersonal
Narrative
Parent-Child Interaction Therapy (PCIT)
Person-Centered
Play Therapy
Positive Psychology
Psychoanalytic
Psychodynamic
Relational
Strength-Based
Trauma Focused
My trusted companion is here to support you in fostering a deep sense of safety and comfort during stressful situations that can arise during sessions and help with alleviating fear and anxiety.
Two days a week, you can find Sammy in my office, happy to be here and eager to improve your day. I encourage you to ask me what days my little buddy and I work in my office as a team.